Wherever I Travel drawings
5/16/2019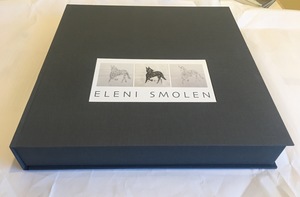 The ongoing series, Wherever I Travel, 15 inch square drawings using one motif – the horse – now has a beautiful clamshell portfolio to rest in and be added to as I continue the work. Custom fabrication by Alice Vaughan, Hudson River Bindery, in Newburgh, New York.

---
Back to painting in 2019
3/26/2019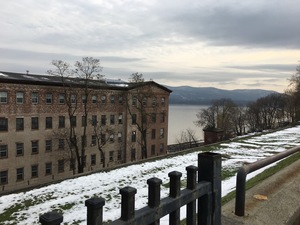 2019 finds me happily installed in a new painting studio at Regal Bag building in Newburgh, New York. Right now I am focusing on a new body of work and developing as close to a daily practice as I can. I have a job – and it is being in the studio uninterrupted for several hours a day. Nothing else seems to matter right now.
---
Lightbox!
9/14/2017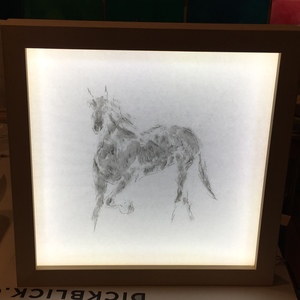 And finally, in September 2017, we have the first prototype lightbox finalized by David which means that now any one of the sumi ink and graphite drawings on glassine in the series Wherever I Travel is available as a beautifully constructed
16 x 16 in framed lightbox (LED with dimmer capabilities), wall mounted or table top installation.